In Memory Of Liam Terrio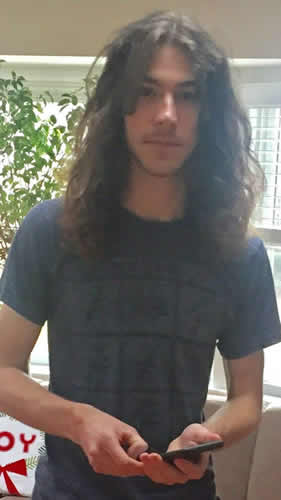 Liam was a 19 year old musician, son, brother and friend. Liam passed away just over two years ago. His young life is valued and loved. With the blessings of Liam's parents, family and friends we have created Liam's Christmas Guitars™ in his musical legacy and memory.
Liam's Christmas Guitars™ mission is to provide brand new Acoustic Guitars to teenagers who currently reside within Foster Care programs. Too often these young teens are often overlooked during the Christmas gift season. Liam's Christmas Guitars™ aims to focus our intentions specifically on these children. Each boy or girl will receive a brand new beginners acoustic guitar.
Last year Liam's Christmas Guitars™ donated 159 guitars to teens in Foster Care. This year we aim to exceed last years guitar donations, and we will also provide lessons to last years qualifying receipants.
Supporting teenagers via music therapy can be a life changing experience. For some children that don't have much to call their own, gifting them a new guitar is not only a great outlet for their emotions, it also offers a sense of pride and ownership.