Upcoming Fundraisers and Events
First Annual St. Louis Songwriters Festival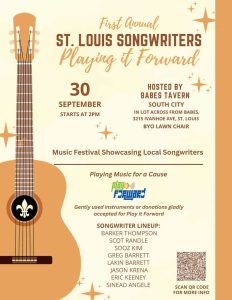 Local songwriters have come together to organize the first annual St. Louis Songwriters Playing it Forward, a new music festival featuring eight songwriters, on Saturday, September 30. The festival begins at 2 p.m. and is free and open to the public.
Read More Here
.
In Memory of Officer John L. Greenley (ret)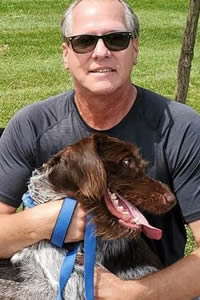 John was a St. Charles Police Officer for over 25 years, he loved his work, his friends, his family, and his music. Before he passed he suggested we auction off his items and use the money to help kids get instruments. He said, "Maybe we can help a kid keep a dream alive."
Read More Here
.