Funky Butt Brass Band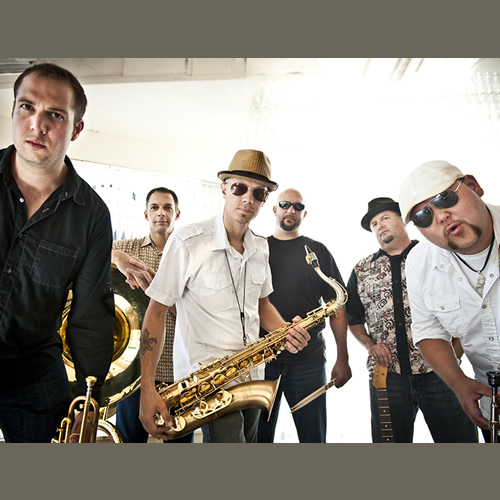 Music has no boundaries and certainly no age limit. Music can thrill, it can energize and it can heal. So it's a no-brainer that we need to keep music education growing and thriving, especially with young people. We're proud to be associated with Play It Forward because it helps get instruments in the hands of kids who can't afford them, and gives everyone a chance to express themselves in a beautiful, powerful way.
The DNA of our band's musical style is rooted in the New Orleans brass band tradition — in that city, many kids grow up understanding and appreciating that tradition. We need to encourage kids here in St. Louis to do the same. Our city has a rich musical history, and keeping music alive in the younger generation is a great way to ensure that our city's musical legacy continues.
Adam, Matt, Ben, Ron, Tim and Aaron, aka the Funky Butt Brass Band